Now is a great time to put landscaping plans in place. Although winter doesn't create much landscaping inspiration, taking a proactive approach to planning will give you plenty of time to envision your dream landscape, allowing you to make the most of your summer. Not sure what to incorporate this year? Take a look at some of these up and coming landscaping trends in 2021.
Pantone's Colors of the Year: Ultimate Grey and Illuminating
Consider taking a tip from the experts and incorporate Pantone's colors of the year within the elements of your landscape. Pair bright yellow sunflowers, tulips, or pansies with a cool grey decorative rock, (might we suggest Cookies and Cream decorative rock?) to create an eye-catching and on-trend combination.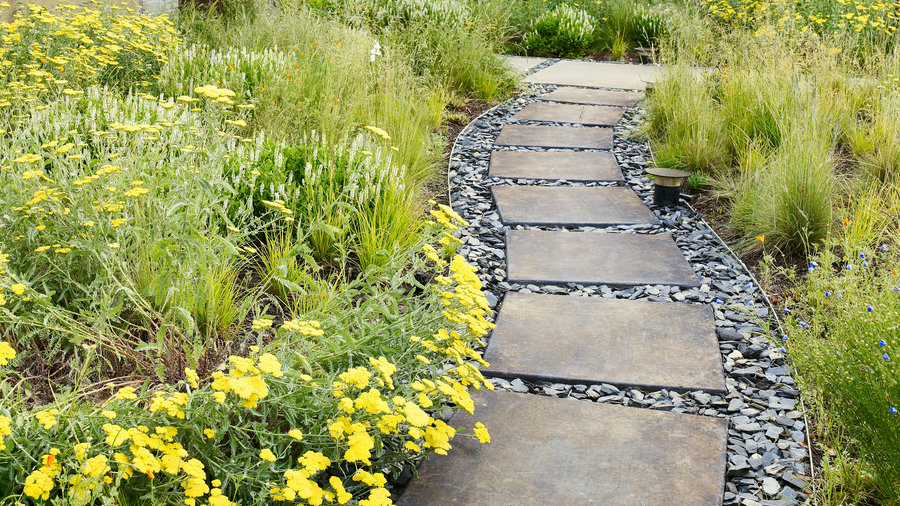 Photo: Thomas J. Story
Go Green, Consider Native Plants
If you want to do your part in helping the environment, do it with a pollinator garden. The populations of important pollinator insects are on the decline. A pollinator garden supports crucial pollinating species such as bees and butterflies. Native plants are an ideal choice for a pollinator garden because they're low maintenance and thrive all season long, all while benefiting local bee and butterfly populations. Click here to view a list of plants native to Nebraska.
Host in Style with an Outdoor Kitchen
If you frequently entertain, an outdoor kitchen will ensure your parties are fun and entertaining for guests. You can create an outdoor kitchen area anywhere, whether it be on a wooden deck or paver patio, the choice is yours. Include a cozy fire pit or incorporate special lighting to enhance the outdoor ambiance while enjoying the fresh air.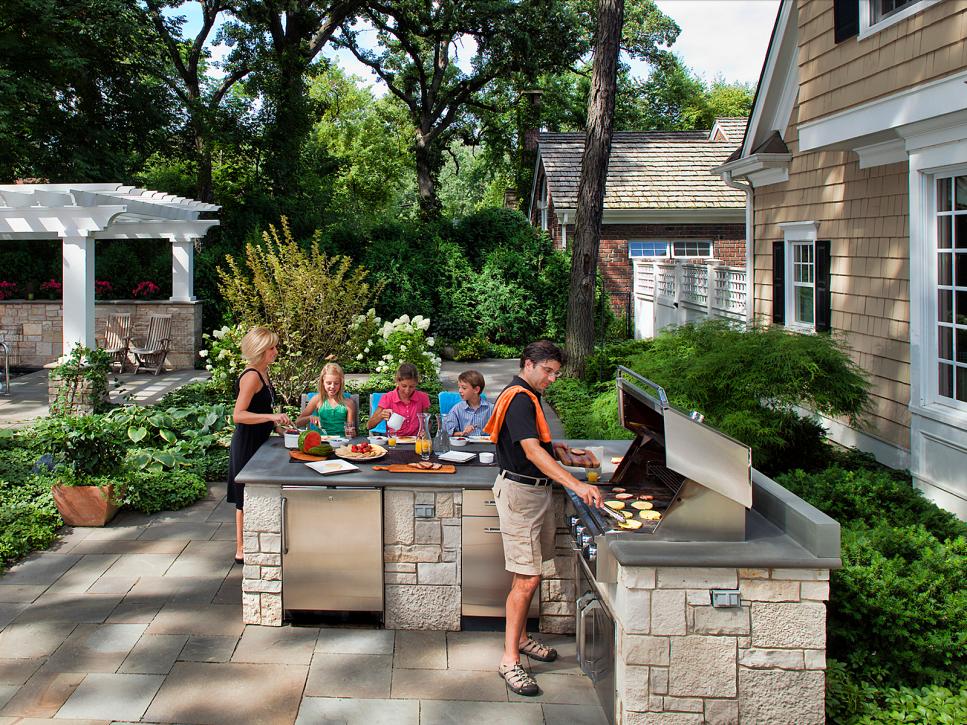 Photo: HGTV
Gardening Gadgets
We are now in the decade of "smart" technology, and gardening tools have followed suit. Things like automatic lawnmowers timed sprinklers, and motion-activated animal deterrents now exist to keep your landscape looking picture-perfect at the press of a button.
Photo: The Wired Shopper
Low Maintenance
We've said it before, and we'll say it again… Low maintenance is the way to go in any space. There's nothing quite like a no-fuss landscape. We suggest pavers, flagstone, and mulch from GE Landscape Supply. Just because it's easy doesn't mean it's not beautiful.
Photo: Gardening Soul
We're excited about these up and coming trends! It's never too early to start planning, let us know how we can help you Dream it. Design it. Build it in 2021.